Curacao scuba diving, sailing, ocean deep water fishing, windsurfing, island tours, excursions and space flights!
I am no longer living on Curacao. This site is for information purpose only. The information may be outdated. For up-to-date information and island tours, please contact Zorina +79826758914.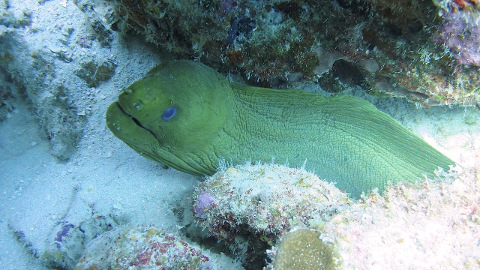 Scuba Diving on Curacao
PADI lessons on Curacao - Learn how to dive in the Caribbean sea
I'd like to offer Curacao visitors and tourists private but affordable scuba diving classes. I'm a professional PADI scuba diving instructor. My PADI number is 263227. You may verify my teaching status on the PADI web site by entering this number.
I live and dive on Curacao for over 4 years now and know most of its best diving locations including Klein Curacao, Barbara Beach, Tug Boat, Jan Thiel Bay, Superior Producer, Car Pile, Mashroom Forest, Klein Knipp, Playa Lagun and Playa Kalki dive sites.
I can offer many PADI courses from the beginner "Discover Scuba Diving" up to a professional Divemaster. I like small groups from 1 to 4 people. My classes are ideal fo singles, coulpes and families with kids. Do you know that children can become a certified divers from as young as 10 years old?
To learn more about my PADI scuba diving lessons, to buy discounted PADI eLearning Gift Passes (a.k.a. as coupons or vouchers), please look at my web site http://diving.creatica.org/.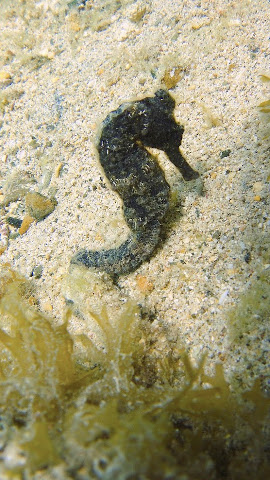 Diving on Curacao with me as a professional guide
If you're an experienced diver but need a local dive guide, I can help. I can show you the best diving places on Curacao. I can make pictures or shoot a video, process them and upload to the web for you to pickup later.
Here is a list of my favorite dive sites:
Barbara Beach
This dive site is located at the entrance to Spanish Waters lagun and best accessible from a dinghy. It is adjacent to another good dive site called Directors Bay, which is next to Tub Boat that is close to Caracas Bay. The site has staghorn corals that are more or less unique to Curacao. Sometimes it is possible to see a friendly turtle. You may see pictures from this dive site in my Google+ album.
Tug Boat
The Tug Boat site is south-east of Caracas Bay. The wreck is lying in 5 meters of water and even a snorkeller can see it and enjoy schools of tropical fish around and inside the wreck. But this site is not only about the wreck. There are two more things to see. The first one is a amaizing steep wall that drops down to the deep. The second one is a pier built on piles. Swimming in between the piles under the pier is also nice. You may see my home-made video on the youtube website.
Superior Producer
Superior Producer is a famous wreck that lies in about 30 meters of water, not far from Willemstad center - Otrobanda. It accessible from the beach but requires Advanced Open Water Diver or higher certification. The pictures from the wreck are in my Google+ album.
Playa Kalki
Playa Kalki is in West Punt - the most western part of the island. It is a beach that belongs to the 5-star Cura Hulanda hotel. You can see the pictures from this site in my Google+ album.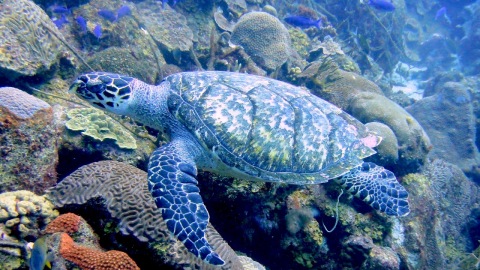 Car Pile
The Car Pile is an artificial wreck created with railroad cars dumped into the water near Portomarie. The debris are quite deep, start from about 30 meters, hence Advanced or higher certification is required to reach it. You may see the picture from the site in my Google+ album.
Klein Knipp
Klein Knipp is a beach on the south-west coast of Curacao on the way to West Punt. It is an interesting landscape for Open Water divers. The pictures are in my Google+ album.
Playa Lagun
Playa Lagun is another beach on the south-west coast of Curacao on the way to West Punt. The pictures are in my Google+ album.
Jan Thiel Bay
Jan Thiel Bay is located at the end of bus route 6A, a walking distance from Caracas Bay. The pictures are in my Google+ album.
Klein Curacao
This is a small island located 15 miles east from the anchorage in Spanish Waters and accessible by my boat "Beruta", Mermaid or the catamaran Jonalisa. The pictures are in my Google+ album.
Diving on Curacao with me as just a buddy
It may happen that you need a dive buddy while on Curacao. Do not hesitate to give me a call or email.