Curacao scuba diving, sailing, ocean deep water fishing, windsurfing, island tours, excursions and space flights!
I am no longer living on Curacao. This site is for information purpose only. The information may be outdated. For up-to-date information and island tours, please contact Zorina +79826758914.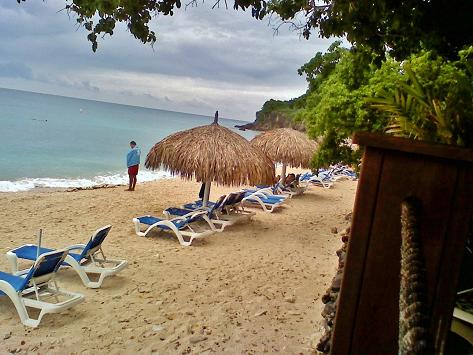 About Curacao
Curacao is probably widely known around the world by its liqueur, Blue Curacao, but it will soon become famous for the space tourism! Yes, Lynx suborbital flights are planned in 2014 from HATO airport four times a day with a price of around $100,000 per passenger. So if you've got to be the lucky one, you're welcome to chill down with me on the coral reefs off the Barbara beach later on!
Curacao so far is mostly popular among the Dutch tourists. It is located on the 11th latitude, 660 nautical miles from the equator. Therefore, the summer and winter temperature difference is just a couple of degrees and it ranges from 26 to 33° C. The same is true for the water. It varies from 26 to 30° C. Hence, 3mm wet suite is sufficient year around. On Curacao you won't feel too hot because of the constant trade winds. You may get the weekly weather forecast on www.meteo.an.
Some history
The island was discovered by the Spanish navigator Alonso de Ojeda in 1499 but the colonists had not much interest in it because of lack of gold and fresh water. The Dutch came to Curacao in 1634 and soon made it the center of the Atlantic slave trade. In 18th and 19th centuries the island changed hands among the French, Britsh and Dutch several times. In 1815 the Dutch rule returned and the slavery was abolished in 1863.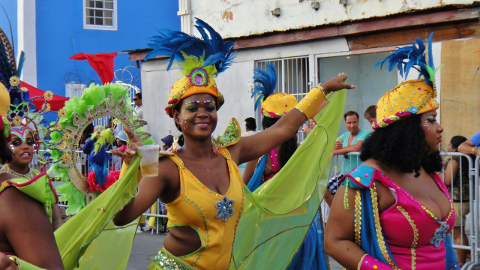 Today Curacao is a tropical paradize with a dry season lasting from January to September and a rainy one from October to December. It is lying below the hurricane belt and rarely affected by the tropical storms. It is scuda diving heaven with around 60 dive sites, most of them located off the south coast and accessible from the numerous beaches. In February the island celebrates its annual Carnival. You may not only admire the bright and colorful costums but also participate in these parades. For more details, see www.curacaocarnival.info web site.
How to get to Curacao
There is Hato International airport with regular flights from Europe and North/South America operating by major companies such as American Airlines with direct flights to Miami, Air Canada (Toronto), KLM (Amsterdam), Air Berlin (Dusseldorf) as well as by the local air carriers with flights between the islands in the Caribbean.
Where to stay on Curacao
There are many hotel for all tastes and budgets. Look for example, on www.curacao.com. If you're looking for a really cheap motel-type of living, you will not find it in that list or on the web but there are such places on the island, most of them are located in the center of Willemstad called Otrobanda. Just walk around and check them out.
You may find in Links useful resources for visiting and entertaining on Curacao island.