Curacao scuba diving, sailing, ocean deep water fishing, windsurfing, island tours, excursions and space flights!
I am no longer living on Curacao. This site is for information purpose only. The information may be outdated. For up-to-date information and island tours, please contact Zorina +79826758914.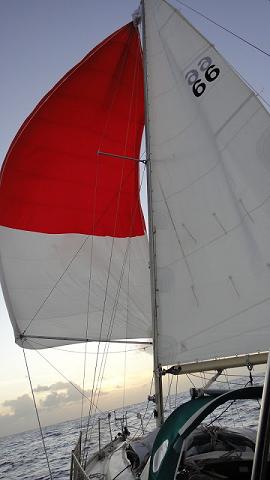 Sailing
I'm professional captain holding IYT Master of Yachts 200 ton Limited certificate. It allows me to commercially operate sailing vessels up to 200 tons of displacement within 200 miles offshore. I have 1974 Swedish Hullberg-Rassy 31 Monsun sloop. You can see all the details of this sailboat on my other website http://beruta.creatica.org/. I have been sailing Beruta for 4 year now and enjoy it very much. Hopefully, you can enjoy it too. Below are the places that we can voyage for a few hours, a day or a weekend.
Klein Curacao
This little island is located on the east side of Curacao, approximately 15 miles from the anchorage in Spanish Waters. Because in most cases it is upwind motorsailing against the waves and the current, it takes about 4 hours to get there depending on the weather. Sailing back is much more relaxed, fast and quiet, no engine is required. The sea conditions are generally rough, so if you prone to seasickness, you may need to take appropriate medication or use wrist bands, whichever helps you the most.
While on Klein Curacao, we may explore the island by foot, see the light house, swim from the boat or the shore and even go diving or snorkeling.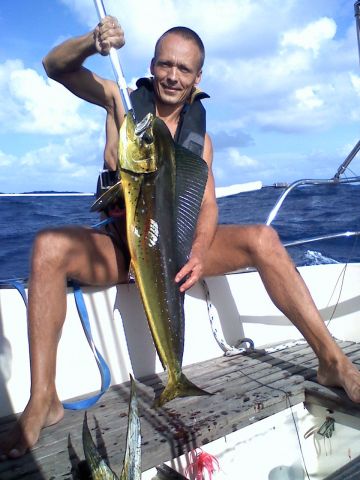 Willemstad
Another route, instead of going east agaist the wind, first sail west downwind towards the Schottegat Harbour where Willimstad is located. It is quite interesting to see the city's waterfront from the sea. You can make wonderful pictures from aboard Beruta.
The distance is 7 nautical miles from the anchorage. About one hour and a half sailing one way. A return trip usually takes longer because it is against the wind.
Piscadera
Piscadera is another bay 3 nautical miles further west from Schottegat Harbour.
Sailing there and back may take most of the day.
Fuikbaai
Fuikbay is a sheltered bay 1.5 miles east from the Spanish Water entrance. This secluded area is good for swimming, snorkelling and chilling out on a deck.
Sailing there from the Spanish Water anchorage shouldn't take more than two hours.
Bonaire
37-mile sail to another island in Dutch Antilles, east of Curacao. It would take from 10 to 12 hours to get there. Good for a weekend voyage. It is possible to leave Curacao Friday night and arrive Bonaire Saturday morning. Spend a day or two on Bonaire and get back to Curacao by Sunday night. It is possible to visit Klein Curacao on the way.
Ocean Deep Water Fishing
Fishing dorada my way
I do not have expensive and hi-tech rods or reels. My fishing gear is quite simple but effective. You'll see it and love it.